Private Yoga Sessions with Abby.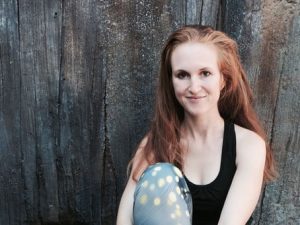 I am Abby Rupert Baus, a nationally, certified group fitness instructor specializing in Yoga ranging from prenatal Yoga to kids Yoga. Give a little extra love and care to your mind and body during your stay with a private Yoga session. Everyone can do Yoga contrary to what you might have heard or seen in fitness magazines and you will never know the amazing benefits of Yoga until you try it! Whether you are
brand new to Yoga or enjoy practicing Yoga often, I will tailor a 30 or 60-minute session specifically for your preferences and physical needs and/or necessary modifications. You can even pick the music! Yoga is about YOU time. I look forward to meeting you soon and making your stay all the more special.
"Sweet Dreams" – 30 or 60 minutes of restorative and calming Yoga poses and guided breathing to aid in digestion, relaxation and encourage peaceful sleep. $30.00/ $60.00
"Wake up and Flow"– 30 or 60 minutes of warming and energizing poses that flow together, waking up both the body and mind to start the day off on a bright and sunny note. (Regardless of the weather) $30.00/$60.00
Image Credit: Getty Images | dima_sidelnikov