Find Activities & Things to do in Bellefonte
Bellefonte and the Happy Valley community are full of fun and exciting thing to do! No matter what you enjoy while on vacation, we have a little bit of everything. Visit us and see what makes our area unique with these top things to do!
1.Fly Fishing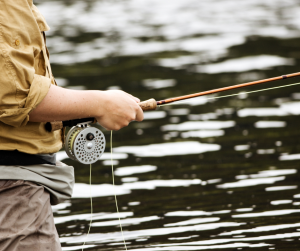 Fly fishing in central Pennsylvania is an angler's dream! Explore the miles of streams and creeks and discover ours have abundant waters with trout and fun. We have plenty of shops in the area for gear and fly-fishing guides to show you the ropes!   
2. Festivals and Fairs 
Bellefonte and Centre County have year-round festivals and fairs to enjoy. Celebrate history, the arts, season change, and plain old fun at these events. This is an excellent way for visitors to learn more about our area and mingle with locals too!  
3. Wineries, Distilleries, and Breweries
Who doesn't want a nice drink while on vacation? Here in Bellefonte, we have several wineries, distilleries, and breweries within minutes of the inn, so no matter what you're in the mood for, we have the perfect local spot to visit!  
4. Restaurants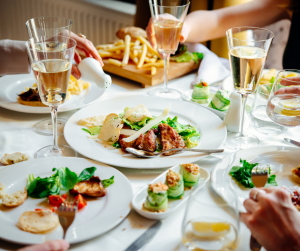 Are you getting hungry? Don't fear! We have delicious restaurants nearby. American, pizza, Asian cuisine, and much more are here! Be sure to arrive early, as many of these restaurants close early.  
5. Attractions
Looking for unique Bellefonte experiences? Discover local attractions, from museums to parks to even America's only all-water cavern! Bellefonte has a little something for every taste.  
6. History 
Bellefonte has a rich local history that tells the story of America. Explore our museums, historic sites, and homes that have built our community today! You'll be surprised by the stories you hear and how they have shaped our area.  
7. Outdoor Activities
Rolling hills, rivers, streams, and incredible parks make perfect outdoor adventures! There is no shortage of activities. Exciting skiing opportunities, fishing, and strolling through gardens are just the beginning of what awaits you in Bellefonte and the Happy Valley area!  
8. Shopping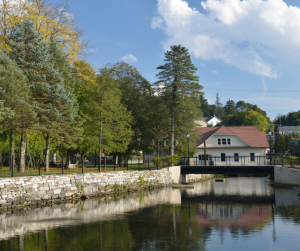 In need of some retail therapy? No worries! There are unique shops, jewelers, and galleries around town! These local businesses sell distinct art, beautiful art, and thoughtfully crafted jewelry. There is a discovery around every corner!  
Now that you've gotten a taste for things to do in Bellefonte start planning your stay with Reynolds Mansion! Our inn will take you back in time with Victorian beauty, cozy amenities, and unmatched service. We are located within minutes of several Bellefonte activities and attractions, so there is no need to go far! We can't wait to welcome you to central Pennsylvania!