Breakfast
Three-Course Gourmet Breakfast at the Reynolds Mansion
Every morning of your stay, enjoy a delectable three-course breakfast downstairs in the dining room of Reynolds Mansion. Our bed and breakfast offers a carefully planned set menu each day, alternating the main course between egg-based and sweet entrees. Our daily menu may be adjusted as needed to accommodate food allergies and dietary restrictions with advanced notice.
Breakfast begins promptly at 9 am. 
First Course
Start your morning with a homemade scone, fruit cup, or yummy fruit smoothie. Imagine biting into a lemon lavender scone drizzled with lemon curd after your first sip of freshly brewed coffee. We also have an assortment of tea or juice to choose from that will complement Culinary Chef Mike's exquisite creations.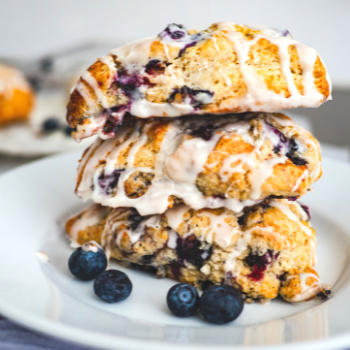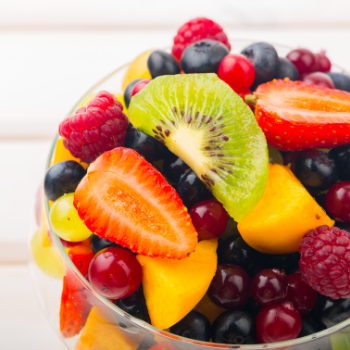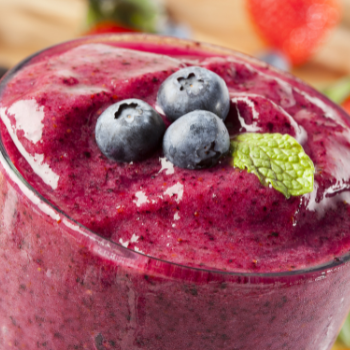 Second Course
As a graduate of the breakfast bistro boot camp at the Culinary Institute of America, Chef Mike specializes in creating fantastic breakfast combinations.
Enjoy his Eggs Benedict with savory Hollandaise Sauce, delicious Smoked Salmon Gougeres, tantalizing Croque Madame, or Avocado Smash, to name a few. On the sweeter side, his lemon pancakes with blueberry maple syrup and Tiramisu French Toast served with raspberries are divine.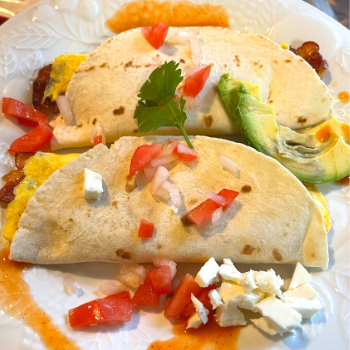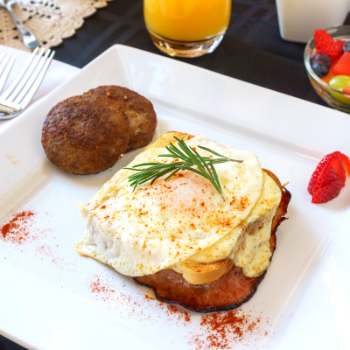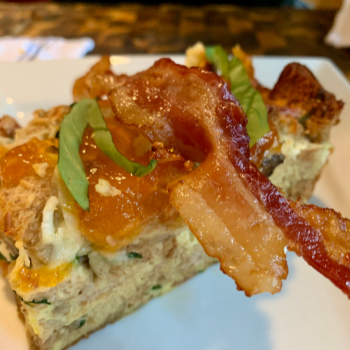 Third Course
Your third course includes a freshly baked dessert prepared by Tricia. You'll love Tricia's lemon pound cake, blueberry whoopie pies, chocolate chip muffins, cookies, and fruit crumbles. During the summer, her specialty is peach cobbler! Don't miss out on the delectable delights that await you.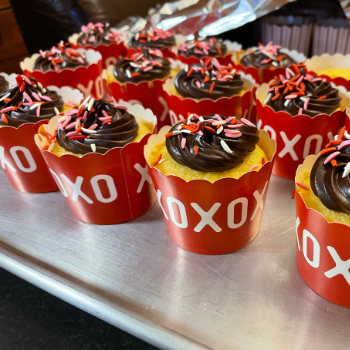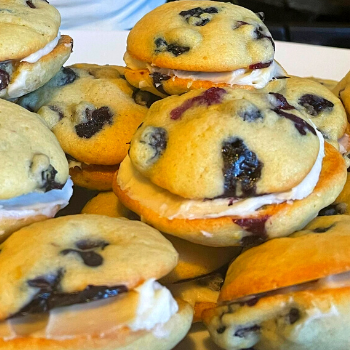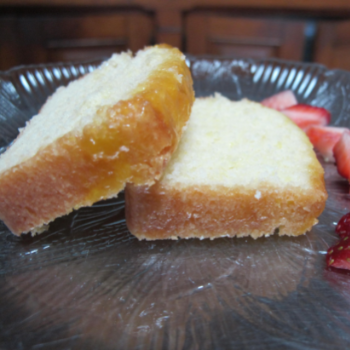 Dietary Preferences or Restrictions? No Problem!
We're here to accommodate you, so let us know your dietary preferences and restrictions! We offer plenty of gluten-free, vegetarian, vegan, and dairy-free options. Chef Mike often prepares gluten-free pancakes, waffles, cloud bread, veggie omelets, and cinnamon oatmeal with fruit.  
If you are dairy-free, please let us know before checking in. We will gladly have soy or almond milk available for you. Please do not hesitate to let us know if you require anything specific on your reservation or upon check-in. We look forward to seeing you in the dining room! 
Browse our luxurious accommodations to start planning your stay with us.