Reynolds Mansion Bed & Breakfast
An Extraordinary Place for an Unforgettable Getaway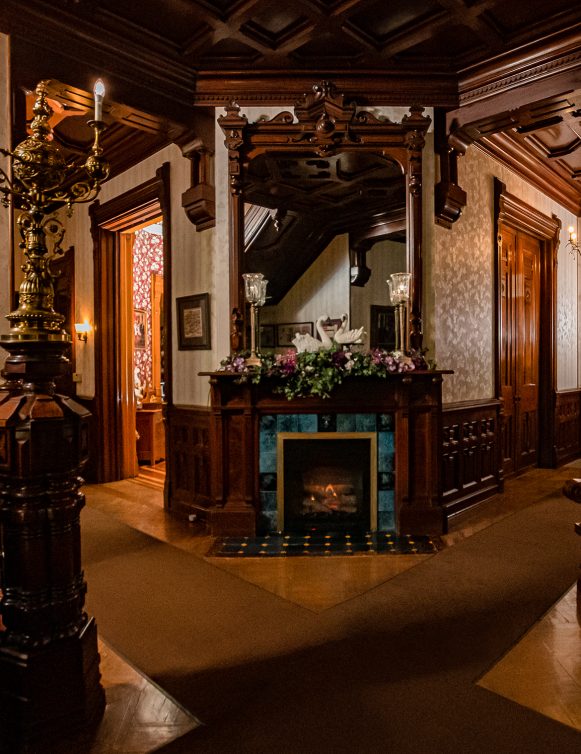 WE ARE OPEN!
Steps we're taking to address COVID-19:
At The Reynolds Mansion, our guests' health and well-being have always been our #1 priority. During this time of heightened concern regarding the coronavirus, COVID-19, we would like to reassure our community that we are taking all necessary AND extra precautions to make sure everyone, staff, AND guests, remain in good health while we continue to provide lodging in a safe environment.
We have added a sanitizing station by the guest entrance door.
We are wiping down doorknobs, remotes, coffee machines, etc…with disinfectant wipes
Our main guest entrance area is wiped down between guests
Hand sanitizers are in every guest room. If you are fully vaccinated you will not be required to wear a mask.  We ask that unvaccinated guests wear masks in common areas within the mansion. In addition, we ask that guests do not bring any take-out meals into the mansion.
Welcome to the best-kept secret in Pennsylvania! We are a great alternative to any hotel near State College. Reynolds Mansion is a luxurious bed and breakfast in Bellefonte, PA. More like a boutique hotel, the Reynolds Mansion offers privacy and well-appointed guestrooms. We're located just nine miles from State College, PA, which is the home of Penn State University, and in one of the most sought-after fly-fishing regions in Pennsylvania. The mansion was built in 1885 by William F. Reynolds, a wealthy banker
During your stay, take time to explore our Pennsylvania bed and breakfast, which has been named to the National Historic Register. The first floor includes a Parlor, Billiards Room, and Dining Room. Don't forget to visit the Snuggery, where you can enjoy a complimentary glass of brandy and chocolates.
Whether you are planning a romantic weekend getaway, to take in a sporting event at nearby Penn State, or want to do a little fly fishing, Reynolds Mansion in Bellefonte, PA, is the perfect destination. Begin planning your vacation and see what makes our Pennsylvania bed and breakfast so special.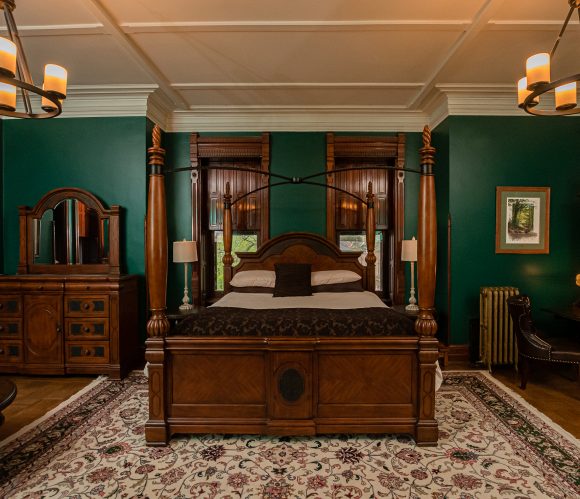 Elegant Guest Rooms
Each of our eight guest rooms is spacious, uniquely and beautifully decorated, and each features its own private en-suite bath. Depending on which accommodation you select, you can sink into a soft chair by the fireplace or relax your everyday cares away in a jetted tub. After a wonderful night's rest, awake refreshed and indulge in a delicious three-course gourmet breakfast before heading out to explore the surrounding area.
Luxurious Amenities & Extras
Your luxurious experience begins with plush bathrobes, 800-thread-count Comphy sheets, free WiFi, and amazing breakfasts. Each room has its own temperature control for heat and a/c. Enjoy 24-hour access to tea and coffee, as well as complimentary brandy and chocolates in the Snuggery. We offer off-street parking and dedicated complimentary EV charging stations. We are part of a new program that provides hotels, resorts, and restaurants around the world with charging equipment that gives Tesla drivers the ability to charge for free.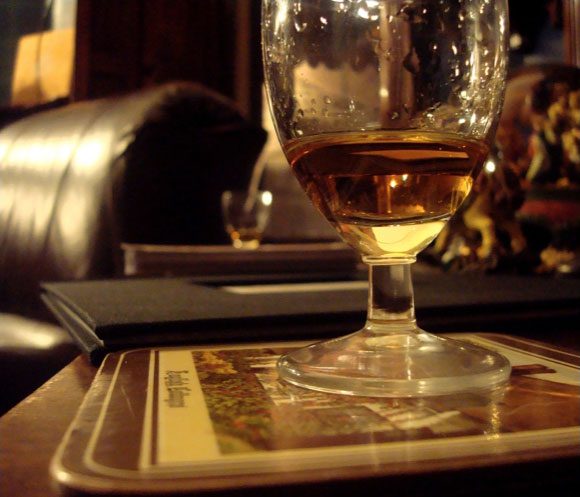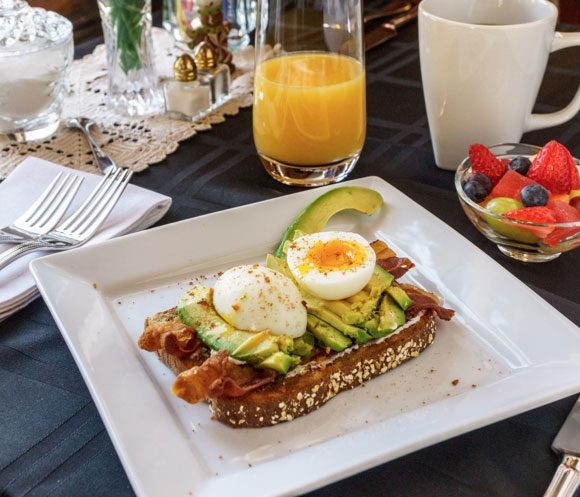 Gourmet Breakfast
Begin each morning with a culinary delight, our three-course gourmet chef's choice breakfast! We can also prepare meals to coincide with our guests' dietary restrictions in mind. We can create a heart-healthy, gluten-free, vegetarian, or vegan meal, if that's what you prefer. Just let us know! We focus on using locally grown fruits and vegetables, and often purchase ingredients from local Amish markets. Our delicious homemade breakfast is included with your stay.
Experience Bellefonte
Reynolds Mansion Bed & Breakfast in Bellefonte, PA, serves as the perfect home base for you to explore our region. Take in a game at Penn State University. It's just 9 miles from our inn. Or, stick closer to "home" and learn the history of our small town. Its well-preserved Victorian charm is evident nearly everywhere you turn. Whether you explore our museums and art galleries, you hike our beautiful state parks, or go fly-fishing in our famous trout streams, you'll soon agree Bellefonte is an extraordinary place.