Travelers who make their way to Bellefonte, PA are always in for an amazing stay. That said, if you happen to find yourself here during a holiday, there's even more to look forward to enjoying! The following are a few opportunities that might help you plan your holiday stay in customized style the next time your travel plans bring you to Bellefonte.
First Night in State College to Ring in the New Year
A top way to ring in the New Year is by attending First Night in State College. This family-friendly event is one that includes comedy, variety shows, dancing, music, fantastic food, and much more! First Night even hosts a holiday market where visitors can find everything from ceramics and jewelry to apparel, media, handcrafted goods, and beyond.  There's a 5K run, art stands to check out, and ice sculptures that make for an amazing photo opportunity on-site. Making the most of the fun is simple as a $10 purchased button is all you need to access all of the shows, activities, and events that make First Night in State College so fun and memorable!
Fall Festivals to Enjoy
From the changing colors to the pumpkin spice lattes, fall is a fantastic time of year to make your way to Bellefonte, PA in the name of getaway fun. It's also the season that hosts the area's annual Talleyrand Fall Fest and the Halloween Parade. These events are presented by the Bellefonte Sunrise Rotary and include seasonal-themed activities, great food, and plenty of live music too. There's no cost to attend these fall festivals and events making it all that much more convenient for locals and visitors alike!
Valentine's Day
Travelers who are looking forward to a romantic stay in Bellefonte will want to set their sights on a Valentine's Day adventure. This is the perfect time of year to enjoy savory moments at some of Bellefonte's most romantic eateries in town! Mamma Lucrezia's Pizzeria and Italian Restaurant is a must when pasta and pizza define your ideal date night. Head over to The Blonde Bistro Brew Works for drinks for two or enjoy a meal at Grace Restaurant in nearby State College for a sit-down dinner that's elegant and delicious. To make your getaway even more romantic, consider booking your accommodations at Reynolds Mansion and include a fresh rose petals package, wine & cheese package, or massage therapy package for two in your experience.
Fourth of July
Over Independence Day, a trip to Bellefonte should always include time participating in the annual 4thFest celebrations. This is a full day of family-friendly activities, food, and music followed by impressive fireworks display in the evening.
Christmas
The annual Bellefonte Victorian Christmas experience is a thrilling seasonal celebration filled with glamorous options for fun. From home tours and concerts to Victorian teas, a festival of trees, shows, and holiday dinner parties, the elegant holiday festivities are one-of-a-kind.
Book Your Stay Today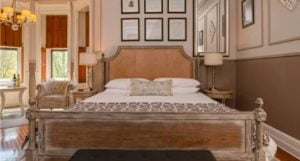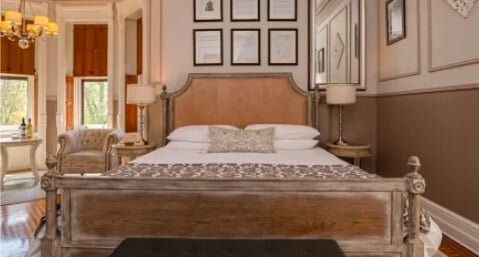 Elevate your Bellefonte getaway in comfort, luxury, and style when you book your accommodations at Reynolds Mansion.
Privacy, well-appointed guest rooms, and elegant amenities come together here to create an unforgettable stay from start to finish. Wake up and enjoy our three-course gourmet breakfast before heading out to explore!