Christmas is a particular time of year! One of the essential parts of Christmas is spending quality time with loved ones and experiencing the cheer of the season. If you've been thinking of traveling this holiday season, Bellefonte is the perfect place to step back in time and experience our Victorian Christmas. We'll cover all the top community events that will warm your heart and put you in the Christmas spirit. Let the cheer begin!  
Why Visit Bellefonte During Christmas? 
The Victorian Christmas Celebrations  
Bellefonte is known for hosting a Victorian Christmas event that takes visitors back in time! From Victoria high teas to horse-drawn carriage rides, you'll feel like you've stepped into a storybook! December Bring the kids too! There are many events for children too! Kids' high teas and meetings with Santa! Join us on December 9th and 10th for a Christmas event you won't forget! Event details are being finalized, so be sure to stay tuned for the most up-to-date information.   
The Winter Wonderland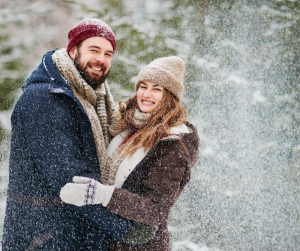 Winter in Bellefonte is truly magical. Temperatures typically don't rise above 45 degrees, so you will probably see some snowflakes in the air! Pack warmly and get out on the town! There are so many fun activities to enjoy around town. Before you know it, you'll fall in love with the locals and the culture of our town!   
Sports 
Bellefonte is located in one of the best areas in the country for sports. Activities are all around, from cheering on Penn State at a hockey game to skiing down the slopes of Tussey Mountain. What are you waiting for? Head to the game or gear up for a day of shredding on the mountain! For even more activities, browse our outdoor activities page and continue the fun! 
Shopping 
A great way to support local businesses is to do your Christmas shopping in Bellefonte. There are so many unique shops around town, each with its own charm. You're sure to find the perfect gift for everyone on your list. Just don't let the kids know what you got them!  
Bellefonte Historical Railroad 
What says Christmas more than a cozy ride through a snowy wonderland? A ride on the Santa Express, of course! The dedicated team of volunteers will provide a Christmas treat like no other. Climb aboard and experience the area in an entirely new way. This is a very popular event, so be sure to purchase your tickets ahead of time!  
After exploring the Winter Wonderland of Bellefonte, cozy up at Reynold's Mansion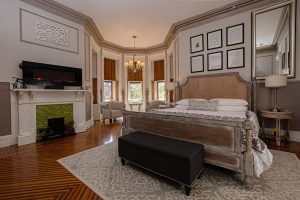 Our Victorian mansion is the perfect place to get comfy after exploring the town. Our inn was built in 1885 and brings the Victorian Christmas event to life. Guests will feel right at home in our accommodations. Featuring luxurious finishes and plenty of space, you are sure to have plenty of room to spread out and relax. In addition, our amenities will enhance your stay. Our three-course gourmet breakfast, concierge services, and cozy common areas are just the start! Find the perfect room and start planning your trip today.