If you're looking for a treat, the State College and Bellefonte area have the perfect activity, visiting the local breweries! Breweries in State College offer an array of craft beer and local brews. Here are the top breweries to check out for a great evening with friends or family! After trying one, or all of these breweries in State College, you'll want to explore more! Check out other things to do! There are plenty of fun or relaxing activities to enjoy in our area! Now, let's try a local brew! 
Breweries in State College
Voodoo Brewery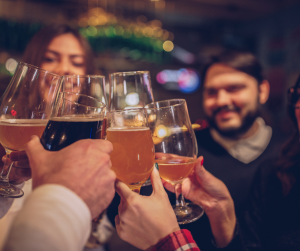 Voodoo Brewery is the perfect place to enjoy a beer in a relaxed atmosphere. They offer a wide selection of beers, from light lagers to dark porters. You can even sample different types of beer with their tasting flight before making your decision. Their brews are available on tap or in cans and bottles for take-home enjoyment. On top of that, they host events like live music, trivia nights, and special-themed nights. 
Happy Valley Brewing Company
Visiting a brewery is more than drinking a great brew! Happy Valley Brewing Company has delicious plates to pair with your drink. They have homemade dishes like mac and cheese, sandwiches, burgers, and nachos. Brews on tap include lagers, IPAs, stouts, sours, and more. Best of all, this brewery has a warm and inviting space with lots of natural light! 
Antifragile Brewing Co.
If you're looking for a brewery that is always looking for the next thing, this is your place! Their innovative brews are constantly changing, so there is almost always something new to try! Antifragile Brewing Co. offers a wide selection of beers to try. From sour ales and IPAs to breakfast stouts and Belgian-style ales. You will definitely find a Brew that suits your taste here! This brewery is located in the heart of downtown State College, so exploring is easy from this spot! 
Axemann Brewery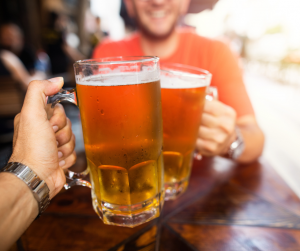 This 27,000-square-foot brewery is unique! An industrial feel and a nod to the past of Bellefonte define Axemann Brewery. Brews are all hand-crafted with high-quality, natural ingredients. The beers range from light and hoppy IPAs to dark and rich stouts. Be sure to try their flagship brew, Blue Stripe! This brewery is the perfect place to enjoy some great brews and connect to the history of Bellefonte! 
Robin Hood Brewing Co.
This classic brewery is the perfect place to grab a tasty brew and a delicious meal to pair with it! Located in historic Bellefonte, Robin Hood Brewing Co. is known for its award-winning IPAs, wheat beers, and innovative creations! Best of all, the menu offers an incredible selection of plates, from provolone sticks to artisan soups for visitors to enjoy. Stop by and see why this is a local favorite! 
After exciting your taste buds at one, or all of these breweries, relax at Reynolds Mansion!
Our inn offers the perfect place to relax after a day of exploring local breweries! Come relax in our unique and charming accommodations after a long day, add one of our packages to sweeten your stay, and mingle with other guests in our common areas. If you're still in the mood for a drink, try brandy in the snuggery and take a step back in time! Want even more? Explore our local wineries for more locally crafted drinks! Come taste the flavors of State College and Bellefonte and retire to Reynolds Mansion!