If you enjoy riding a bicycle, you can enjoy Centre County's best bike trails! The greater State College area delivers, whether it's rolling backcountry roads, steep mountain climbs, technical single-track, or in-town bicycle paths that you seek.
Find out more about the best cycling in Central PA and start planning your outdoor excursions!
Where to Enjoy Centre County's Best Bike Trails
The links below will take you to detailed maps, descriptions, and cue sheets for many favorite local road rides. While the information contained in these pages should ensure a successful ride, some prior familiarity with the Centre County area roads and trails will help. You may wish to pick up the excellent Purple Lizard maps. A wonderful and free map of the area can also be obtained from the Happy Valley Adventure Bureau. Finally, if you are lucky, you might be able to scare up a copy of Bike Rides From Beaver Stadium or Mountain Bike Madness in Central Pennsylvania, two excellent (but currently out of print) books by Scott Adams. Also, click here for Centre Region biking information.
Check Out These Centre County Routes
Scotia Loop (33.3 miles)
Purdue Mountain Loop (25 miles)
Circleville Road Loop (18.5 miles)
Centre County Bike Races
Additionally, Centre County hosts several bike races that offer fun and exercise for everyone from the beginner to the most advanced riders.
Some to look for are:
PASA's Bike Fresh Centre County
Trans-Sylvania Mountain Bike Epic
Happy Valley's Cycling Culture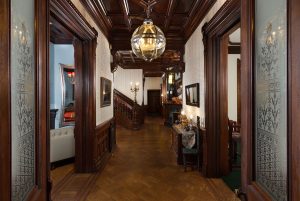 Happy Valley's cycling culture has spurred everything from bike-centric business to active cycling clubs. Happy Valley's bike clubs cater to road riders and mountain bikers of all skill levels. The State College Cycling Club hosts several regular weekly rides, including long-distance circuits to 'slow and easy' Thursday night rides. The Nittany Mountain Bike Association offers resources for off-road riders, like local maps and organized group rides almost daily, primarily departing from the Galbraith Gap area of the Rothrock State Forest.
To the benefit of local riders, the adventure-loving culture of Happy Valley has also spurred an insightful series of outdoor guides highlighting Central Pennsylvania destinations—Purple Lizard Maps. Produced by a team of cartographers and outdoor enthusiasts with ties to Penn State and Happy Valley, Purple Lizard creates detailed, outdoor-recreation oriented maps to locations in and around State College, including Rothrock, Bald Eagle, and Black Moshannon State Forests.
Happy Valley's cycling-craze also means State College is sprinkled with several bike shops, catering to all sorts of riders. The Bicycle Shop—a local institution serving State College since 1946—offers an extensive selection of bikes, repair, and tune-up services and organizes weekly rides for both mountain bikers and road cyclists. Downtown State College is also home to Freeze Thaw Cycles, a company started by two Penn State students who became exceptionally adept at refurbishing used bikes to sell to peers. The idea spurred a local cycle shop that now features new and recycled bikes.
And, when you want to get pampered after a day out on the trails, book your night's stay at the Reynolds Mansion Bed and Breakfast. You'll be glad you did!