Don't miss out on important summer events at Penn State University! Renoyld's Mansion is here to support our community and its graduates.
The Most Important Summer Events at Penn State University
Ag Progress Days
Ag Progress Days at Penn State, held annually for three days in August, is Pennsylvania's largest outdoor agricultural exposition. With 500 exhibitors from across the country and four provinces of Canada, Ag Progress Days are something for everyone. There are interactive displays, guided tours, workshops, field demonstrations, and a silent auction. You will learn about important issues regarding our food supply and environment, and you can take terms such as the livestock pastures tour and the dairy beef feedlot tour. Experts will be on hand each day to answer questions and provide knowledge on all aspects of agriculture.
Summer Commencement at Penn State
Additionally, the Summer Commencement at Penn State takes place in mid-August. Although not nearly as many students graduate in the summer, relatives and friends still need lodging options, and the Reynolds Mansion is your perfect choice! The Mansion is fully air-conditioned, with each guest room able to control its own temperature. We prepare a full three-course breakfast each morning and can accommodate any dietary concerns.
Why Stay With Us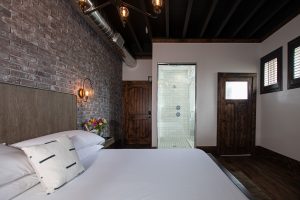 The Reynolds Mansion Bed and Breakfast is the ideal location in Centre County. We are 9 miles from the Penn State campus in a beautiful Victorian town with shopping and dining options. And, you can't be greeted by two friendly dogs in any hotel in State College! Come meet Tony, our 10-year-old black labrador, and Nia, our 7-year-old mixed breed. Don't worry; they are super quiet and don't go in the guest rooms.
Here at the Reynolds Mansion, we are passionate about making you feel right at home. Our guests are treated like friends and hopefully feel the same way about us. So, if you're coming to State College, PA, for Penn State's Summer Commencement, make the Reynolds Mansion your luxurious lodging choice. You'll be glad that you did.