Home
Reynolds Mansion Bed & Breakfast
An Extraordinary Place for an Unforgettable Getaway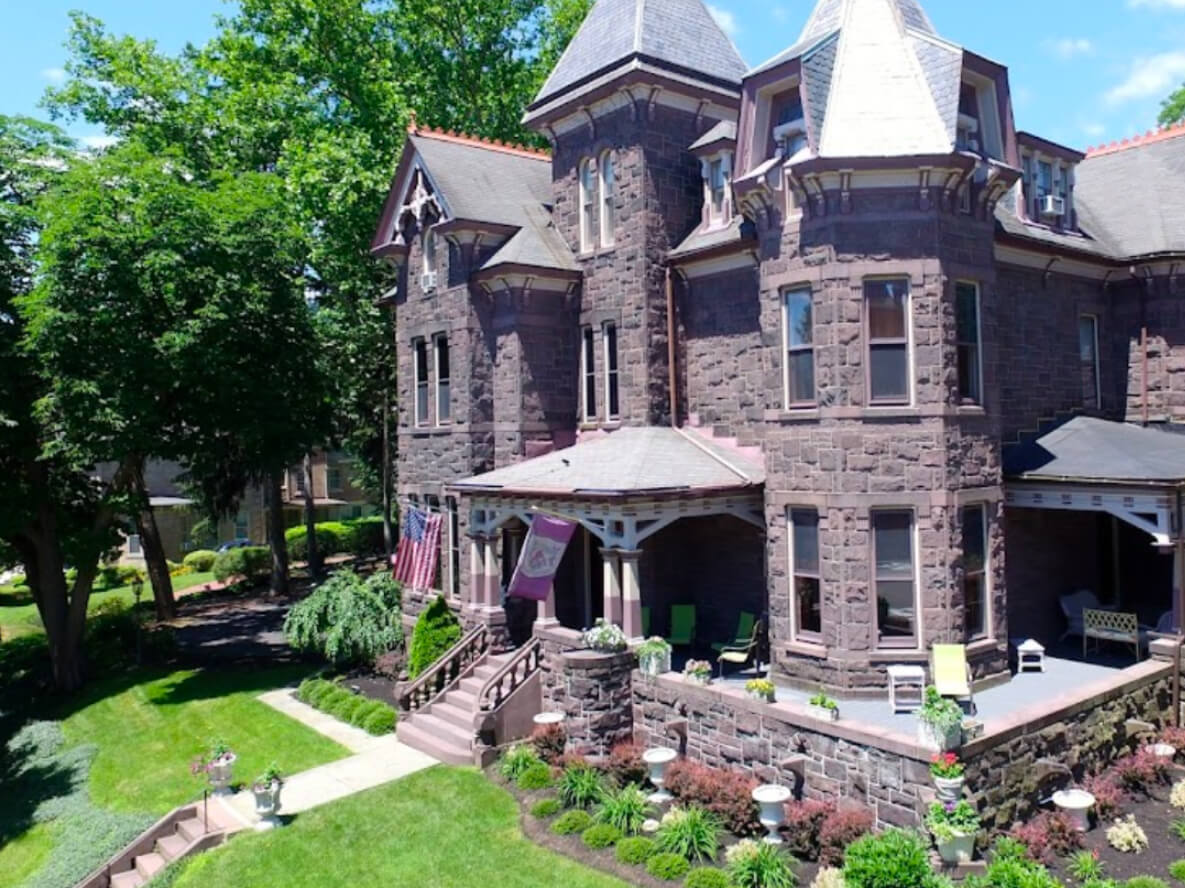 Welcome to the best-kept secret in Pennsylvania! We are a great alternative to any hotel near State College. Reynolds Mansion is a luxurious bed and breakfast in Bellefonte, PA. More like a boutique hotel, the Reynolds Mansion offers privacy and well-appointed guestrooms. We're located just nine miles from State College, PA, which is the home of Penn State University, and in one of the most sought-after fly fishing regions in Pennsylvania. The mansion was built in 1885 by William F. Reynolds, a wealthy banker.
During your stay, take time to explore our Pennsylvania bed and breakfast, which has been named on the National Historic Register. The first floor includes a Parlor, Billiards Room, and Dining Room. Don't forget to visit the Snuggery, where you can enjoy a complimentary glass of brandy and chocolates.
Whether you are planning a romantic weekend getaway, to take in a sporting event at nearby Penn State, or want to do a little fly fishing, Reynolds Mansion in Bellefonte, PA, is the perfect destination. Begin planning your vacation and see what makes our Pennsylvania bed and breakfast so special.
Experience Bellefonte
Reynolds Mansion Bed & Breakfast in Bellefonte, PA, serves as the perfect home base for you to explore our region. Take in a game at Penn State University. It's just 9 miles from our inn. Or, stick closer to "home" and learn the history of our small town. Its well-preserved Victorian charm is evident nearly everywhere you turn. Whether you explore our museums and art galleries, you hike our beautiful state parks, or go fly-fishing in our famous trout streams, you'll soon agree Bellefonte is an extraordinary place.