It's easy for stress to build up during this time. You may feel guilty for over-indulging in holiday sweets or disappointed in the year gone by. Not to mention the post-holiday blues that follow during the winter months. Never fear, the Reynolds Mansion Bed and Breakfast in Bellefonte, PA, can help you cure your winter blues with the best things to do during the winter in Bellefonte.
Read more to see how and check out our great local attractions any time of year!
The Best Things to Do During Winter in Bellefonte
Happy Valley has a lot to offer, even during the cold winter months. Please take a look at the many options below. We think that there is something for everyone!
Winter Sports
Are you a hockey fan? Penn State Men's and Women's Hockey teams have home games in Pegula Ice Arena, only 9 miles from the Reynolds Mansion. Tickets start as low as $5.00. Catch both Women's and Men's Hockey on January 4, 2020. Penn State Wrestling also has home matches in Rec Hall. Or try tubing or downhill skiing at Tussey Mountain, a short 20-minute drive away!
Art Classes
Art a la Carte – Art a la Carte is in Downtown Bellefonte owned by Elizabeth Hay. In the shop, you will find jewelry, glass, woodwork, quilts, handwoven pieces, felt, marbled silk, pottery, paintings, pastels, photography, homemade goats' milk soap, handmade cards, and Bellefonte memorabilia and souvenirs…plus much more!
Participants will take home their artwork. Classes cost approximately $45-$50 per person, and space is limited. Each weekend features a different local artist working in entirely different mediums. One weekend features jewelry making, while another will feature pastels.
Explore Historic Bellefonte, PA
Downtown Bellefonte is just steps away from the Reynolds Mansion. Leave your car in our lot and go and explore our beautiful historic town. Take in an art show at the Centre County Art Museum. If you're into genealogy, the Centre County Library and Historical Museum is home to the Pennsylvania Room, a specialized reference library dedicated to local history and genealogical research. For more information, please visit their genealogy page.
If you love to wander in and out of antique shops, then Bellefonte is your happy place. We have an antique gallery called the Plaza Centre and numerous shops, all within walking distance of the Reynolds Mansion. Enjoy unique blended cocktails at Big Spring Spirits, or check out the hard cider at Good Intent Cider. Then have dinner at Governor's Pub or create your burger (vegetarian options) at State Burger.
Cure Your Winter Blues at Reynolds Mansion Bed and Breakfast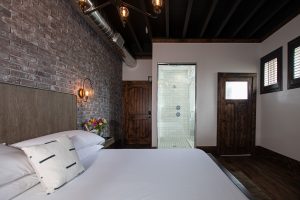 Sit in the Snuggery and enjoy a bit of complimentary Brandy and some Hershey Kisses. Shoot pool in our Billiard's Room, or try your hand at one of our LEGO kits. We even have puzzles and card games!
After a busy day, relax in a jetted tub or enjoy sitting by the fire in your private guest room. All guest rooms have private en-suite bathrooms and include such amenities as soft chamois robes, bath products, hairdryers, and free WiFi. Enjoy three-course gourmet breakfasts each morning served at 9:00 am in our dining room. All dietary concerns can be accommodated with advance notice.
Book Your Stay today!