Central Pennsylvania is bursting with local charm and plenty to do and see. Whether you're here to visit your college student, take a much-needed couples retreat or a girls' trip, there are so many outdoor activities near Penn State to enjoy. This blog will cover the best spots to enjoy the great outdoors and what to expect at each place. Let's explore the top places and find your next adventure! 
Outdoor Activities near Penn State
Millbrook Marsh Nature Center
Hit the trails at Millbrook Marsh Nature Center! The Millbrook Marsh to Spring Creek Park Loop is the most popular and easy hike trail, so there is no need for significant planning! The hike takes over 30 minutes to complete, so you can easily work this into your morning or afternoon plans. Be sure your phone is charged because this trail is full of fantastic photo ops and plenty you'll want to remember! Best of all, each season offers something different, so no matter when you visit, there will be an adventure ahead! 
Mount Nittany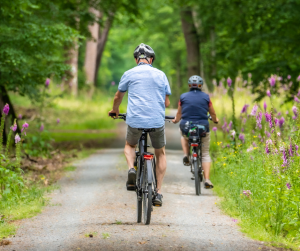 We couldn't put a list together without including  Mount Nittany! This majestic mountain is the symbol of Happy Valley and the surrounding communities. With breathtaking views and plenty of trails, you'll have no shortage of outdoor fun. For a truly unforgettable experience, catch the sunrise from Mount Nittany! Hikes on this mountain are more challenging than at the Millbrook Marsh Nature Center but extremely rewarding. Be sure to bring the proper clothing and hiking boots, and get ready for a hike to remember! 
Penn State Golf Courses
For something more leisurely, spend a day putting on the green at the Penn State Golf Courses! The White and the Blue Golf Courses are open year-round and offer beautiful views of the surrounding area. Enjoy a peaceful day outdoors with friends or family on one of the two courses, or even play a round solo! The courses are beautiful and should be enjoyed no matter the reason for your visit! 
Go Fly Fishing!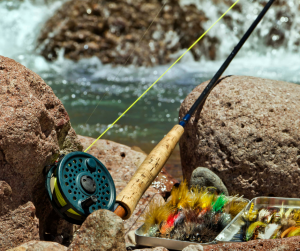 A more aquatic choice is fly fishing! This activity is popular with locals and visitors, so why not join in the fun? With many nearby streams and rivers, you'll have plenty of spots to go fishing. These waters have long been a sought-after destination. Presidents, including Teddy Roosevelt, have fished Spring Creek!  Pack your gear and prepare for an afternoon of learning to cast or perfect your technique! Now, get ready for a relaxing and peaceful way to spend time outdoors.  
Biking
Biking is a faster way to explore the area and exercise at the same time! There are several bike paths around the area; you can even take your own bike or rent one if needed. Whether you're biking to get from point A to B or just going for a relaxing ride in the countryside, there's something beautiful and calming about being outdoors on two wheels. One of the best places to enjoy biking in the area is Black Moshannon State Park. The park features trails for beginners and more advanced dirt bikers as well.  
Now that you're excited to experience outdoor activities near Penn State stay at Reynolds Mansion!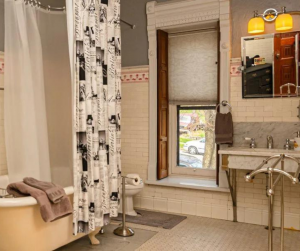 Stay with us at Reynolds Mansion and be within minutes of any of these outdoor recreation adventures! Our bed and breakfast offers relaxing guest rooms and vacation packages to make your experience extraordinary. Wake up and enjoy our three-course gourmet breakfast before heading out to explore central Pennsylvania's beauty. We look forward to welcoming you to a relaxing and adventurous retreat!