Come join the fun and root for your favorite team! Penn State football is just 9 miles away from our cozy B&B.
Check out all the fun activities and attractions you can enjoy while you're here!
Spring Football Kicks Off April 23, 2022
Penn State spring practices culminate with the annual Blue-White Game on April 23, 2022. The kick-off is at 2 pm at Beaver Stadium. Roar for the Nittany Lions as they give an exhibition of the upcoming season. This informal Penn State Football reunion is complete with a tailgating atmosphere, local craft and food vendors, and activities lasting all weekend.
Don't miss out on Penn State football this spring! Admission to the stadium is free, and parking will be free for season ticket holders who received the pass with their previous season tickets. Otherwise, it is $20 per car.
Plan Your Stay at Our Cozy B&B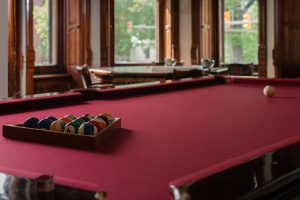 April in Happy Valley is fair and often rainy. Fans can expect temperatures in the low 60s during the day and low 40s at night, so after the game, come back to the Reynolds Mansion Bed and Breakfast and relax in your cozy guest room in front of your fireplace to take the chill off.
Of course, you'll be treated to a gourmet, delicious three-course breakfast the following day before you head home. Penn State football fans are in for another great season! We are looking forward to seeing you all soon!