Discover the best summer activities in Central PA! Our favorite things include going to the Bellefonte Arts and Crafts Fair, Penn State Summer Commencement Weekend, Penn State Student Move-In Weekend, and enjoying the First Home Football Game of the Season!
Make sure to check out our great local restaurants while you're here this summer!
Top 4 Best Summer Activities in Central PA
1. The Bellefonte Arts and Crafts Fair
This year, the Bellefonte Arts and Crafts Fair takes place August 5 – August 6, 2022, this year, in Downtown Bellefonte, PA. Come join us for wonderful exhibits, great food vendors, live musical entertainment, youth artist displays, and much more. The event takes place on Allegheny and High Streets, right in the heart of Bellefonte.
You'll be able to duck in some of our local businesses to get cooled off and maybe make some purchases to support our business partners. You can walk from the Reynolds Mansion Bed and Breakfast right into town to enjoy the fair. Or, if you'd like to get a ride, free shuttles are running both days.
2. Penn State Summer Commencement
If you are visiting Central PA for Penn State Summer Commencement Weekend, there is no better place to stay than the Reynolds Mansion Bed and Breakfast. You are only nine miles from campus, tucked away in beautiful Victorian Bellefonte, where breakfast is terrific, and rooms are immaculate. The Honors College, Undergraduates, and Graduate School, all have activities planned, times, parking, etc.. posted on their website. Please either give us a call at 814-353-8407 or email us at innkeeper@reynoldsmansion.com for details and reservations. We'd be happy to accommodate your early breakfast needs.
3. Penn State Move-In Weekend
This year, students move into Penn State in late August. We typically see many Penn State parents often throughout the academic year. It has been wonderful getting to know the parents throughout the years.  Hope to meet you soon!
4. Penn State Football
The first home football game of the year is one of our favorites! Everyone is excited to see the team, get to know the players, check out Beaver Stadium, figure out parking, and buy Penn State shirts. We get to meet new people who hopefully become regular guests. This year, we can't wait to find out who's playing!
Book Your Summer Getaway & Explore The Best of Bellefonte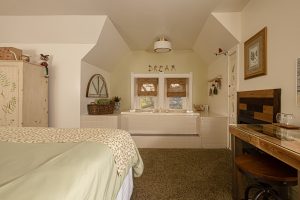 Our luxurious rooms are waiting to welcome you! We have everything you need for your summer vacation, including the best amenities. Book a massage therapist or yoga teacher that will come directly to you! At Reynolds Mansion, you can customize your trip any way you want!
So, book a room at the Reynolds Mansion Bed and Breakfast for a clean, luxurious, comfortable stay and a delicious breakfast. We hope to see you soon!